The Climate Emergency
Helping the borough to be carbon neutral by 2045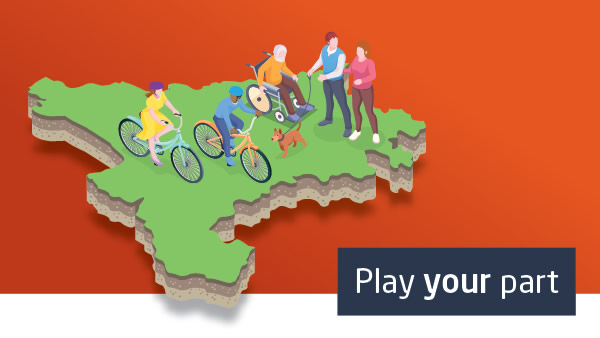 Play your part
The Climate Emergency Response Plan includes advice and ideas on how we can all play our part to tackle the Climate Emergency.
Upgrade your home insulation - loft, cavity and draught proofing. Find out about home energy help available to residents.
Prioritise making short journeys by low carbon options, such as cycling, walking or public transport.
Buy local to support local agriculture and reduce transport emissions.
Consider scattering wildflower seeds in your garden, and don't be too tidy, areas of longer grass and decaying wood can be havens for wildlife.
Businesses can also play their part by accessing support available via existing schemes such as the Local Enterprise Partnership (LEP) Blue Orchid programme, the LEP Low Carbon Energy Fund, and the Industrial Energy Transformation Fund. Find out about the support available by visiting the Let's Talk Business website.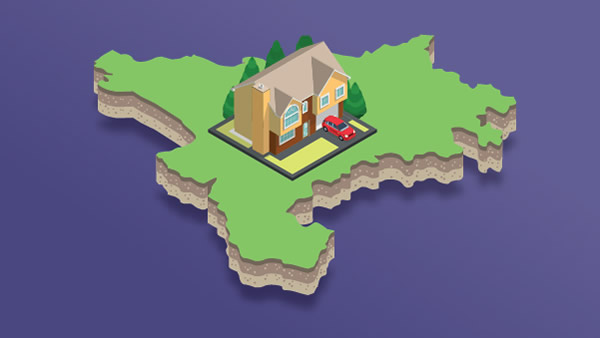 Housing
Housing makes up a substantial proportion of Cheshire West and Chester's greenhouse gas emissions, at 572,000 tons of carbon dioxide equivalent per year, 14 per cent of the borough's total emissions. This is the third largest element of the borough's emissions, following Industrial and commercial emissions and Transport.
Read more about emissions from Housing and the targets proposed to help us become a carbon neutral borough in the Draft Climate Emergency Response Plan (PDF/A, 3.2MB).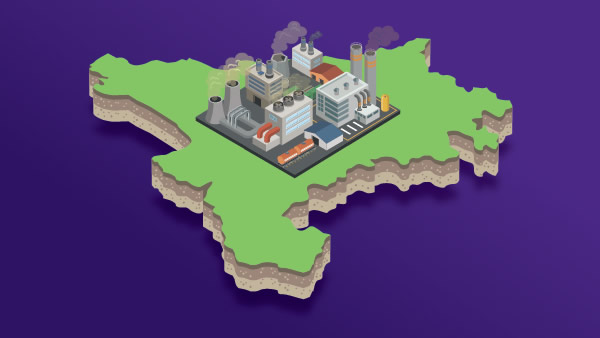 Key emitters
Cheshire West and Chester is, in many ways, representative of the UK as a whole. Few places have such a variety of key emitters and sectors in one area. As a result of the concentration of industry in the north of the borough, the area is the fourth highest emitting of all local authorities in the UK.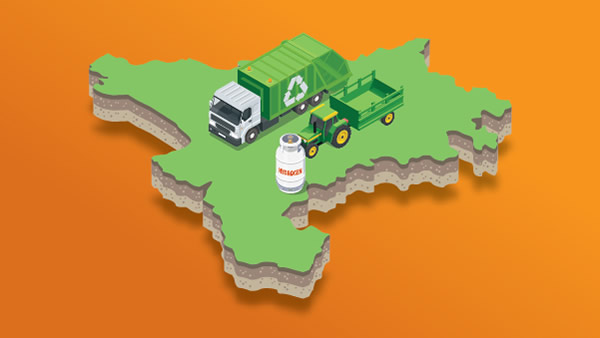 Recycling rates
Cheshire West and Chester is not without assets; it is a borough with vibrant and engaged communities, with one of the highest recycling rates in the country, with well-developed relationships with industry and agriculture, with the unique ability to be at the heart of the UK's hydrogen infrastructure development, and with exceptional partners in all sectors who are fully committed to de-carbonisation.
Find out about the work of HyNet North West, a low carbon industrial cluster in our area, which is acting as a model for clean growth.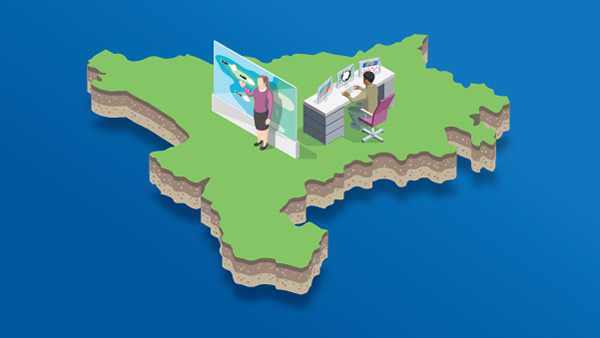 Paris Agreement
Research from the Tyndall Centre demonstrates that unless unprecedented progress is made over the next six years, the limits set by the Paris Agreement will already be breached within that period.
The Paris Agreement is an international treaty on climate change, adopted by 196 Parties at COP 21 in Paris in 2015. Its goal is to limit global warming to well below 2, preferably to 1.5 degrees Celsius, compared to pre-industrial levels.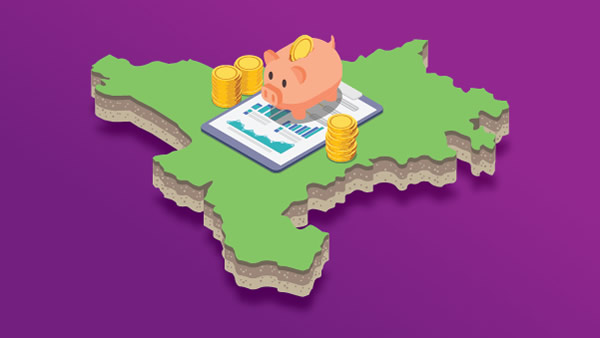 Council Plan
Over the course of the Council Plan, Play Your Part to Thrive 2020-24, we have committed more than £16.2m to ensuring we can deliver on the Climate Emergency priority.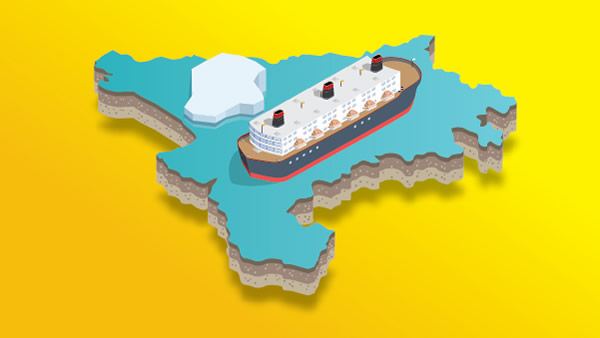 Carbon dioxide
Cheshire West and Chester emits approximately four million tons of carbon dioxide (or 76 Titanics) equivalent emissions per year. The primary contributors to emissions within the borough's boundary is Industrial and institutional buildings, at 53 per cent of emissions, followed by on-road transport at 19 per cent, residential buildings at 14 per cent, commercial buildings and facilities at 11 per cent, with 1 per cent or less from rail, waterborne navigation, solid waste disposal, and wastewater.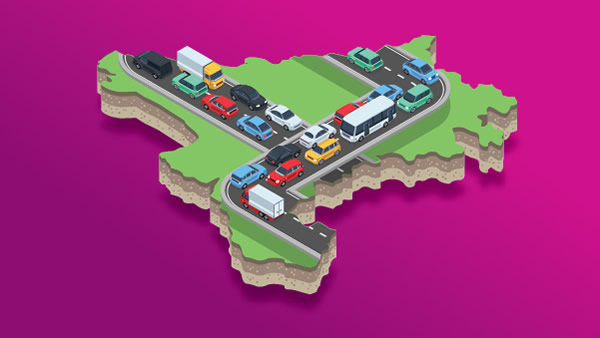 Travel
By 2025, a 17 per cent reduction in total travel demand will be required, alongside a 25 per cent reduction in car travel. This will need to increase to 25 per cent and 38 per cent respectively by 2050. This reduction is needed even with the switch to electric vehicles.
Read more about the action plan for transport in the Draft Climate Emergency Response Plan (PDF/A, 3.2MB).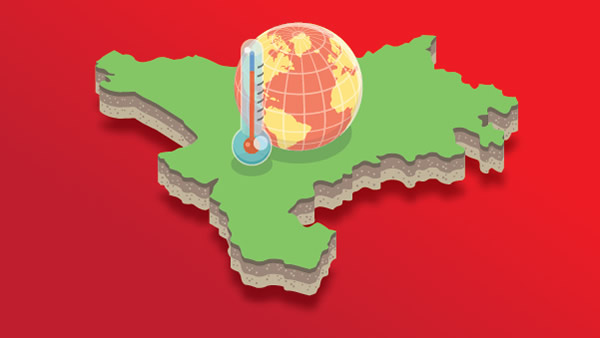 Climate change
In a survey that informed the Council Plan, Play Your Part to Thrive, 83 per cent of respondents said that they were concerned about climate change, with 44 per cent of respondents being very concerned. 21 per cent agreed that 2050 is the right deadline by which to bring UK emissions to net zero, but 55 per cent think it should be done more quickly, in-line with the Council's aspiration of achieving carbon neutrality by 2045.
Find out more about residents' views on the Draft Climate Emergency Response Plan (PDF/A, 3.2MB).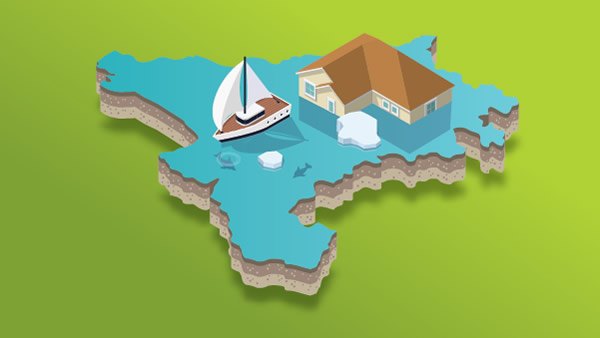 Sea level
According to data published in a recent study in the journal Nature Communications, sea level rise as a result of carbon emissions associated with an increase in temperature of two degrees Celsius presents a risk to a range of settlements within Cheshire West, including Ellesmere Port and its surrounds, Frodsham and Chester.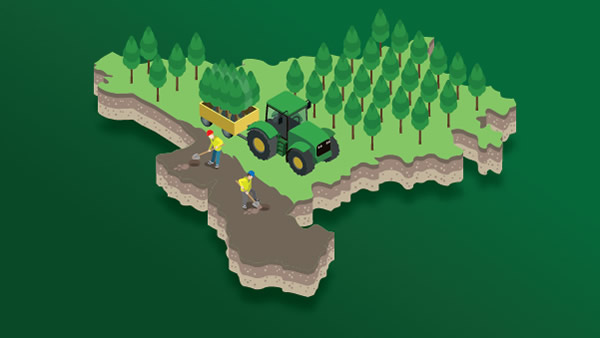 Trees
In the west Cheshire area, more than two million trees have been planted over 793 hectares by the Mersey Forest - that's the same as 1,111 full-sized football pitches. Trees and learning have been brought to nearly half of the primary schools within the borough, connecting children to nature through tree planting and forest schools.
Find out more about the Mersey Forest's work and how the Council is acting as the accountable body for a national tree planting programme known as Trees for Climate.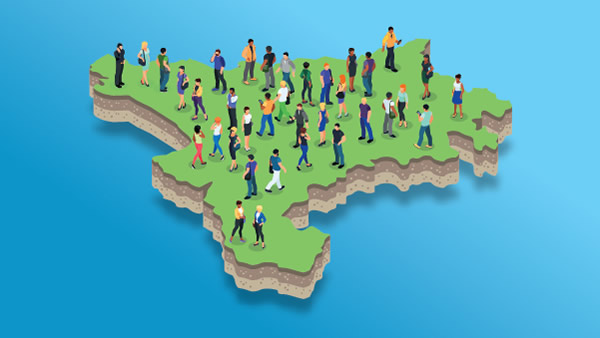 Public evidence
The Council held a public evidence session on Friday 24 January and received more than 100 high-quality, detailed written evidence submissions and public speakers from a diverse range of backgrounds and perspectives. The key messages from this session are included in the action plans section of the borough's Climate Emergency Response Plan.