Man loses van in fly tipping prosecution
Average read time: 2 minutes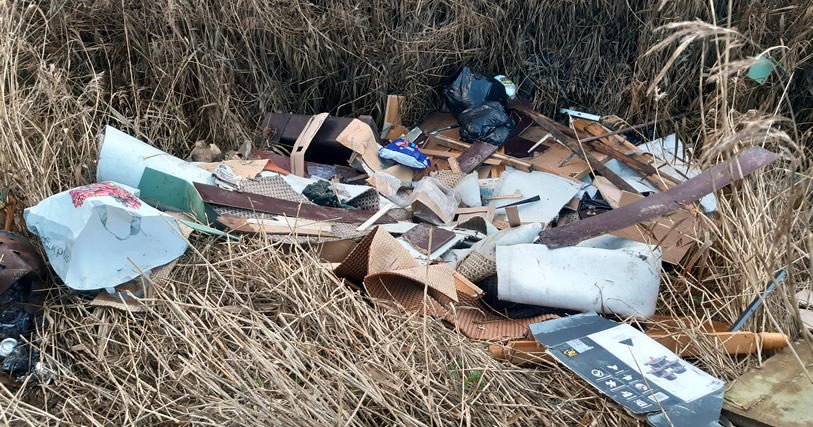 Cheshire West and Chester Council continues to target fly-tipping in the borough and has achieved another successful prosecution.
A man from Liverpool has had his van confiscated, fined £150 and ordered to pay prosecution costs of £490 at Chester Magistrates Court after saying he lent his van to a friend who then went on to use it to fly tip waste on Frodsham Marshes.
At Chester Magistrates Court, Sean Fagan, 29 from Whitney Road, Liverpool, pleaded guilty to an offence of fly tipping under section 33(5) of the Environmental Protection Act 1990.
The prosecutor explained to the court that as the registered owner of the vehicle, Sean Fagan was to be treated as causing the fly tipping.
An eyewitness saw the van on Frodsham Marshes being used by three men to fly tip waste and reported the incident to the police. The police arrived soon afterwards and seized the van. The fly-tippers had abandoned the van and run away from the scene.
The matter was then investigated by Cheshire West and Chester Regulatory Services, who brought the prosecution.
Councillor Louise Gittins, Leader of Cheshire West and Chester Council said:
The magistrates court has the power to sentence up 12 months imprisonment and or an unlimited fine. The case could go to the crown court where the maximum sentence is five years imprisonment and or an unlimited fine.
Check a waste carrier is registered on the Environment Agency's website:
Environment Agency: Register of waste carriers, brokers and dealers