Contact adult social care
Report a concern about an adult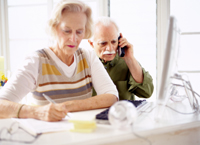 To request assistance from Adult Social Care please complete one of our portal forms.
For further information and advice about Adult Social Care please contact the Cheshire West Community Access Team by calling 0300 123 7034.
Emergency out of office hours number
Use the telephone number and email address below from 5pm - 8.30am Monday - Thursday and from 4.30pm on Fridays until 8.30am and 24 hours weekends and bank holidays.
Missing adults
First contact the police and file a missing persons report:
Report a missing person
You can also report a missing person by telephone:
Telephone: 101, or in an emergency call 999.
Missing People
Missing People (national charity)
Telephone: 116 000 (UK Freephone 24 hour helpline)