Total environment
The Total Environment team carry out project, planning and advisory work, with the aim of creating a better environment for the residents of Cheshire West and Chester. We work closely with external organisations such as Mersey Forest, Historic England, Cheshire Wildlife Trust and Natural England.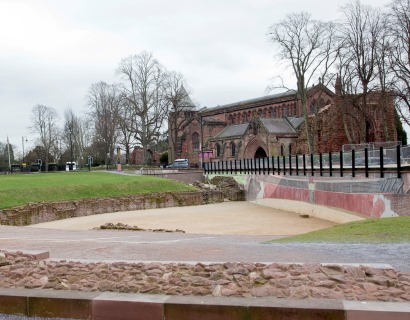 The team specialises in:
Further information
You can use our online mapping system to find information about many things including listed buildings, conservations areas, Tree Preservations Orders and wildlife sites in the area.
Information can also be found on The Natural England website.
Where to find help

Opening hours
If you wish to visit the officers at The Forum, it is best to contact them first to arrange an appointment. However, please be aware the Officers are often out on site visits and not always available in the office.
Opening hours are Monday - Friday 8.30am - 5pm. The office is closed for Public Holidays.
The individual teams can also be contacted in the following ways.
Archaeology
Natural Environment