Chester car parks
New Market Parking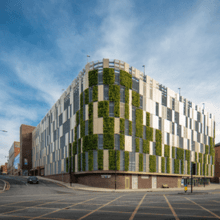 Operated by us, the new car park replaces the Market car park under the old market and Forum shopping centre which has now closed.
Access to the New Market Parking is from Hunter Street, Chester CH1 2AR and can be accessed by vehicles travelling in either direction along St Martins Way.
The award-winning multi-storey car park on Hunter Street provides parking for 800 vehicles and won Best British New Car Park 2023.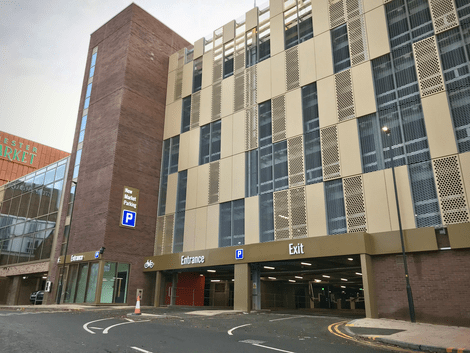 Opening hours
Monday - Sunday: 6.30am - 1.30am
Tariff
Up to 1 hour: £3.50
1-2 hours: £5
2-4 hours: £6.50
4-5 hours: £9.50
over 5 hours: £13.50
evening rate from 6pm: £4
Improvements
The new car park includes many improvements over the previous Market car park including:
significant improvements to accessibility design, lighting, safety and extensive CCTV coverage
a Park Mark Safer Parking Award
electric vehicle charging points, provided by the Monta network - with the capacity for future expansion in charging provision, as the adoption of electric vehicles
fantastic murals by Chester artist Graham Boyd - the north stairs depict scenes from parades and celebrations held regularly in Chester, and the south stairs feature the opportunity to step through time and learn more about the city's rich history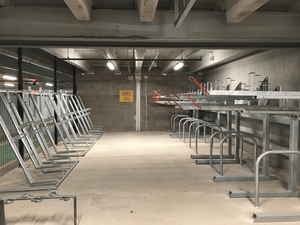 Cycle Hub
The new car park now has a dedicated secure Cycle Hub with space for 50 cycles, free e-bike charging and a tool station. Anyone wishing to use the Cycle Hub can pay a one-off £10 fee for an access card, available from the car park office within the New Market Parking to the right of the entrance.