Cheshire Farms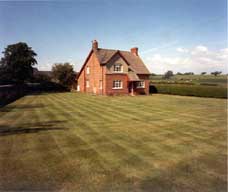 Cheshire West and Chester Farms Estates are located across the borough on 10 named estate and extend to almost 2.080 acres, currently consisting of some 18 let farms ranging in size from 12 to 189 acres.
The land was acquired between 1909 and 1935 and today the estate ranges from small, unequipped, areas of bare land to fully equipped dairy farms of 175 acres, with house, other buildings and modern facilities.
Where to find help
Telephone: (01244) 972569
Review
Policy was initially reviewed in 2011 resulting in a decision to withdraw from providing opportunities to farm over time as an operational service objective. In 2021 policy was reviewed with the intention of considering whether and how the remaining portfolio could contribute more widely to delivering the objectives of the Council Plan. Full details of the review and the new policy are available below.