Request for services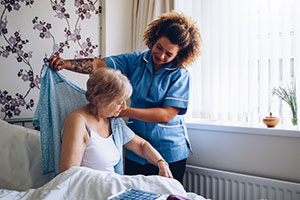 We are committed to supporting individuals in need of social care, to live independently in their local communities for as long as possible.
Eligibility
There is a national eligibility threshold for social care which consists of three criteria, all of which must be met for your needs to be eligible. The eligibility threshold is based on:
whether your needs are due to a physical or mental impairment or illness
to what extent your needs affect your ability to achieve two or more outcome, such as maintaining personal hygiene and managing toilet need
whether, and to what extent, this impacts on your wellbeing
Getting help
We have a duty to assess anyone who appears to have needs that mean they require care and support and you can find more details below with details of how to contact us.
Before contacting us, please be aware that Live Well Cheshire West has over 3000 services and information pages which may be able to help you with your needs. From lunch clubs, to tips for living at home independently and the Live Well website covers support for people of all ages resident in Cheshire West.
Requesting a social care assessment
The care assessment covers anyone over the age of 18 and is simply a discussion to help us to understand your specific needs. The assessment will focus on your strengths and what you are able to do for yourself. It will also look at what local community support is available to meet your needs such as family and friends and local voluntary groups.
As part of the assessment, we will talk with you about what is important to you, and whether your wellbeing is affected.
After the assessment, a decision will be made about whether you are eligible for care and support. This decision will be explained to you. If you have eligible needs, and want the local authority's help to meet them, this will also be discussed with you.
Adult social care self-assessment
You can complete our adult social care self-assessment for yourself or on behalf of someone else (with permission from that person). The assessment focuses on areas you feel that you, or the person you are contacting us on behalf of, is doing well or where you/they are struggling.
Based on your answers, the self-assessment will provide relevant links to places that can help. If by completing the self-assessment the results suggest you are eligible for paid for services from Adult Social Care you can submit your results to the Community Access Team who will contact you to discuss where we can help.
Self-assessment
Referrals
With your permission a doctor or district nurse may make a 'referral' i.e. send us your details and we will get in contact with you to discuss.
Contact us
You can contact the Community Access Team by phone on 0300 123 7034. The phone lines are open Monday to -Thursday 8.30am - 5pm and Friday 8.30am-4.30pm
Please note: at busy periods there may be a wait to get through to us, thank you in advance for your patience.