Hoole Library
Our order and collect service is still available from selected libraries and we have a wide range of eBooks, audio downloads, eMagazines, eNewspapers and eResources free of charge.
Our libraries are now fine-free for children aged 0 to 12 years so they will no longer be charged for any overdue items. Any pre-existing late charges have been removed from their accounts.
Opening hours
Monday, Tuesday and Thursday: 2pm - 4pm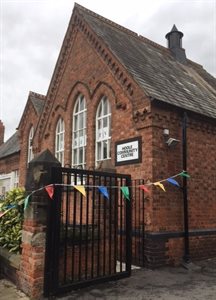 Hoole Community Centre, Westminster Road, Hoole, CH2 3AP
Resources
Online groups and activities
We are now offering regular online activities, which are available via Zoom (details can be requested using our enquiry form). These activities include:
Craft and chat group
Not a reading group
Zoom book club
Where is the library? How do I get there?
Hoole Library is situated in the Community Centre on Westminster Road, to the rear of the building. It is run by volunteers and offers a selection of books, talking books and large print. It also offers free internet access for library members, although there are no printing and scanning facilities.
Directions
By car - from A56 Hoole Road turn onto Faulkner Street, turn left onto Charles Street, take the first right onto Westminster Road.
Parking:
The Community Centre has a car park.