Tarvin Library
Our order and collect service is still available from selected libraries and we have a wide range of eBooks, audio downloads, eMagazines, eNewspapers and eResources free of charge.
Our libraries are now fine-free for children aged 0 to 12 years so they will no longer be charged for any overdue items. Any pre-existing late charges have been removed from their accounts.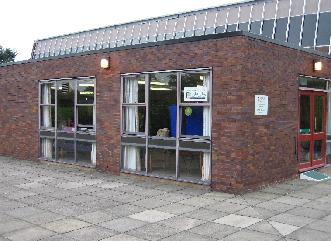 Edna Rose Room, Community Centre, Meadow Close, Tarvin, CH3 8LY
Opening hours
Tuesday: 12pm - 7pm
Thursday: 1.30pm - 5pm
Resources
Regular activities
Tuesday
LEGO club: 3.30pm - 5.30pm, second and fourth Tuesday of the month. Creative fun for all the family (term time only)
Ukrainian Connect coffee afternoon: 3.30 - 5pm, weekly. Social meetups for Ukrainian guests and their hosts, enabling new arrivals within the community, to come together.
Thursday
Rhymes and stories (under 5s): 2.30pm - 3pm, weekly. Sing your favourite songs and listen to some great stories (term time only)
Online groups and activities
We are now offering regular online activities, which are available via Zoom (details can be requested using our enquiry form). These activities include:
Not a reading group
Zoom book club
Where is the library? How do I get there?
Directions
The library is inside the Edna Rose room, in the room on the right-hand side.
Parking
There is plenty of parking around the building.