Weaverham Library
Extended opening hours
While Northwich Library is temporarily closed, Barnton, Sandiway and Weaverham libraries have extended their opening hours.
All items currently on loan from Northwich Library will be renewed automatically whilst the library is closed.
All regular activities have been relocated to different sites around Northwich and the neighbourhood libraries. The full activity programme and updates about the closure can be found on our Northwich Library page.
We apologise for the inconvenience caused by this closure.
Our order and collect service is still available from selected libraries and we have a wide range of eBooks, audio downloads, eMagazines, eNewspapers and eResources free of charge.
Our libraries are now fine-free for children aged 0 to 12 years so they will no longer be charged for any overdue items. Any pre-existing late charges have been removed from their accounts.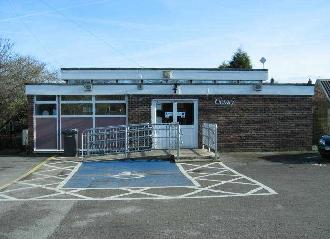 Extended opening hours
Monday, Thursday and Friday: 9.30am - 1pm, 2pm - 7pm
Tuesday and Wednesday: 9.30am - 1pm, 2pm - 5pm
Saturday: 9.30am - 1pm
Russet Road, Weaverham, CW8 3HY
Resources
Search the library catalogue
Free WiFi – simply login with your library card number and PIN/password
Regular activities
Monday
Knit and natter: 10.30am - 12pm, weekly
Tuesday
Baby bounce: 10.30am - 11am, weekly
Friday
Rhyme time for under fives: 11am - 11.30am, weekly
Saturday
Lego drop in: 10.30am - 12.30pm, weekly
Online groups and activities
We are now offering regular online activities, which are available via Zoom (details can be requested using our enquiry form). These activities include:
Not a reading group
Zoom book club
Where is the library? How do I get there?
Directions
Coming from Northwich, with the row of shops on Northwich Road on your right, turn left into Withens Lane, then left into Russet Road. The library is the third building on the left.
Public transport
Circular bus from Northwich every 20 minutes.
Parking
Small car park at front of building.
Disabled parking
There is one disabled parking space in the library car park.