Wharton Library
Our order and collect service is still available from selected libraries and we have a wide range of eBooks, audio downloads, eMagazines, eNewspapers and eResources free of charge.
Our libraries are now fine-free for children aged 0 to 12 years so they will no longer be charged for any overdue items. Any pre-existing late charges have been removed from their accounts.
Opening hours
Monday, Tuesday and Thursday: 9am-1pm, 2pm-5pm
Wednesday: Closed
Friday: 12pm - 5pm
Saturday: 9am – 1pm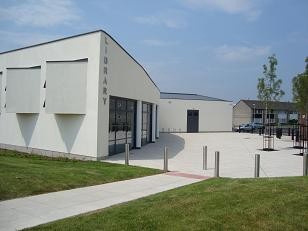 Willow Square, Wharton, Winsford, CW7 3HP
Resources
Search the library catalogue
Free WiFi – simply login with your library card number and PIN/password
Regular activities
Monday
Children's craft group: 3pm – 4.30pm, weekly (drop in)
Tuesday
Storytime: 10.30am, weekly
Lego Club: 3.30pm - 4.30pm, weekly
Thursday
Baby bounce: 10.30am – 11am, weekly. Singing and rhymes for 0 - 12 months
Rhyme time for under fives: 11.30am - 12pm.
Games club: 3.30pm - 4.30pm, weekly
Friday
Adult colouring club: 12.30pm – 3pm, weekly
Not a Reading Group: 1pm – 2pm, weekly
Children's colouring club: 3pm – 4.30pm, weekly
Saturday
Lego construction challenge: 10am - 12pm, weekly
Online groups and activities
We are now offering regular online activities, which are available via Zoom (details can be requested using our enquiry form). These activities include:
Not a reading group
Zoom book club
Where is the library? How do I get there?
Parking
Small car park at front of building.