Building Regulations for homeowners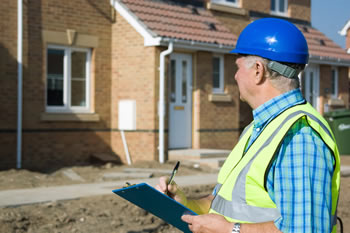 Building Regulations are the minimum standard of how buildings or structures are designed and constructed. These regulations are set out by the government and cover things like structure, fire safety, energy conservation and drainage. They are different to planning permission. Planning is how the appearance and size of a building or extension will fit in with the area.
Our services and advice
For information on the services that we provide, you can visit our services webpage. You can also find useful advice and tips to help you get started with your project on our advice webpage and the planning portal.
Local Authority Building Control (LABC)
If you are a homeowner looking for building control and practical home improvement advice you can visit Front Door by the LABC for further information.
Do I need Building Regulations?
If you are planning a new building project then you may need Building Regulations. You can find this out by using our online search function and visiting our Do I need Building Regulations webpage.
If you are unsure if you need Building Regulations do not hesitate to contact us. Our team will be available to guide you throughout your project. You can contact us by phone on 0300 123 7027.
Apply online
What happens next?
Once you have submitted and paid for your application, it will be allocated to one of our surveyors. If you have submitted plans, our surveyor will check them thoroughly to make sure that the designer's proposals comply with the latest Building Regulations.
We will then send your designer an approval certificate for the plans which they should pass on to you. The approval certificate may also have conditions attached to it, you should make sure that you provide your builder with a copy of these conditions before the work begins.
When you are ready to start building work just let us know by completing the general enquiries form below.
General enquiries
If you would like to talk to us about a proposed scheme please complete our online general enquiry form. One of our business development surveyors will then contact you to discuss your proposals.
General enquiry